Hey folks! It feels an age since I last posted, but I have been waylaid with a weird virus for a little while. The baby also got sick for a little while, so all in all, not much to post about, or energy with which to post! I do need to get back into the swing of things though, so today is the sort of post I started off Mondays with a few months back: that is, simply stuff I like!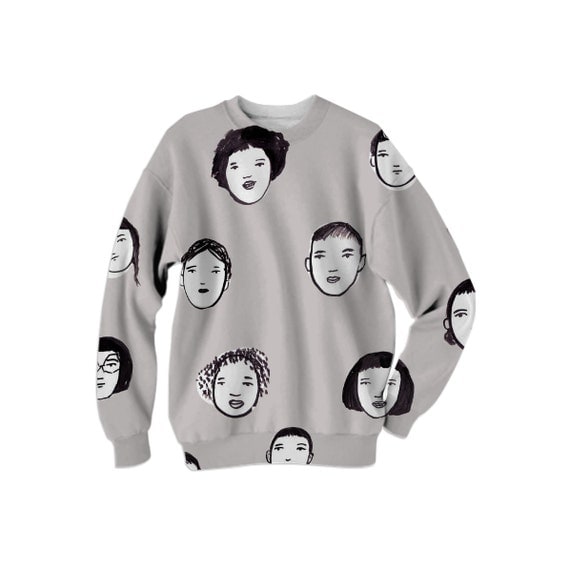 First up, I liked this sweatshirt from My Little Belleville on Etsy. The lady behind the shop grew up all over the world and she puts these influences into her designs. This is her Face Time Sweatshirt and I think it has quite a unique design aesthetic.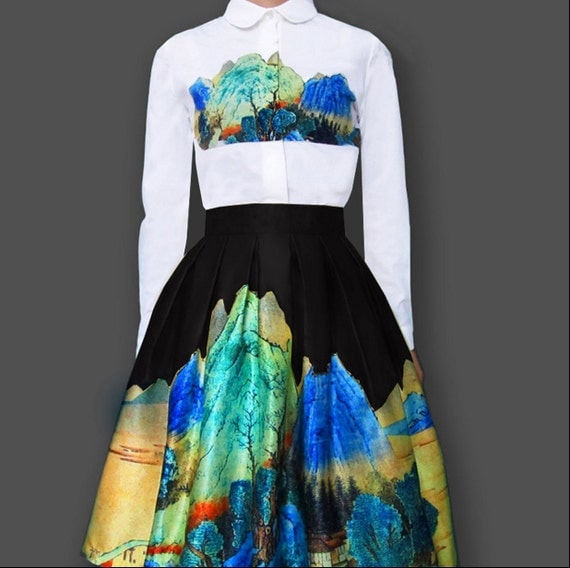 Next, another shop with an individual perspective on clothing. Purple Fishbowl focuses on clothes featuring full-on artscapes and portrait details. I haven't seen anything quite like their range before and I rather like the effect. This is a Traditional Chinese Painting skirt and top, but there is a huge range of painting styles and effects on offer. Worth a look if you like your clothing bold!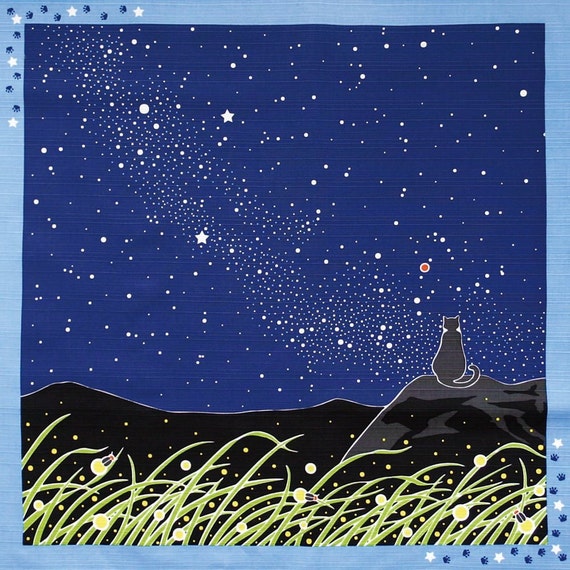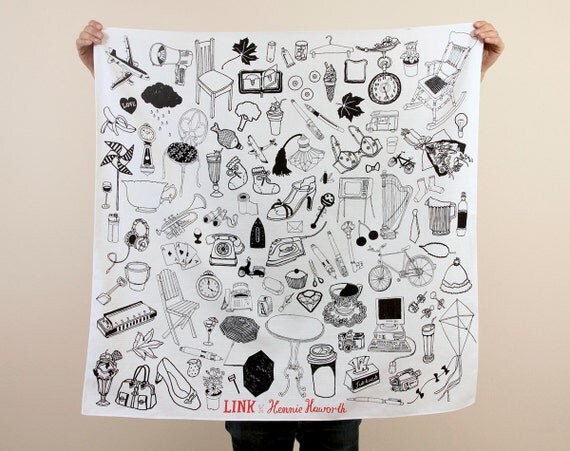 Moving on to a more direct Eastern influence, I do love furoshiki(s?)! In Japan they are commonly used for wrapping gifts, or carrying groceries and so readily available in a myriad of colours and designs, and often pretty inexpensively too (although the second one I've linked to wouldn't be classed as inexpensive I suppose!). Of course, you can also use them as scarves, or wall hangings or baby blankets… the uses are endless and I'm a sucker for a nice print. The cat furoshiki is from Smithjack Japan and the Object Pattern furoshiki from The Link Collective, but I have seen scores that I love.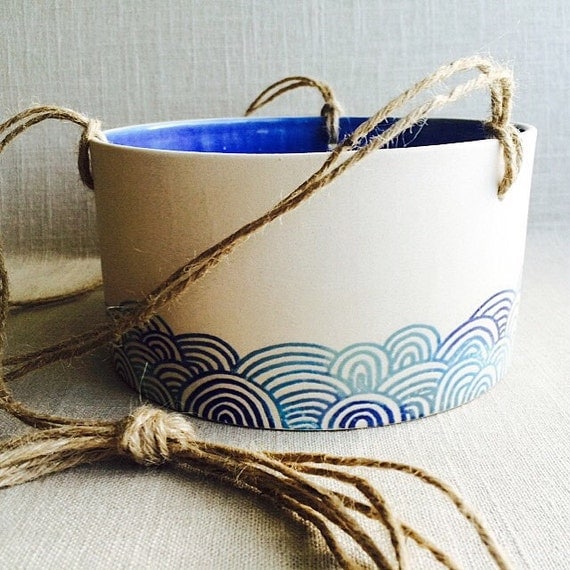 I've been thinking of getting a few plants recently. We're just renting our little house, but I do miss having some foliage around inside. I do like this ceramic planter by art craft home. Its simple design and rustic finishing will fit nicely in our place.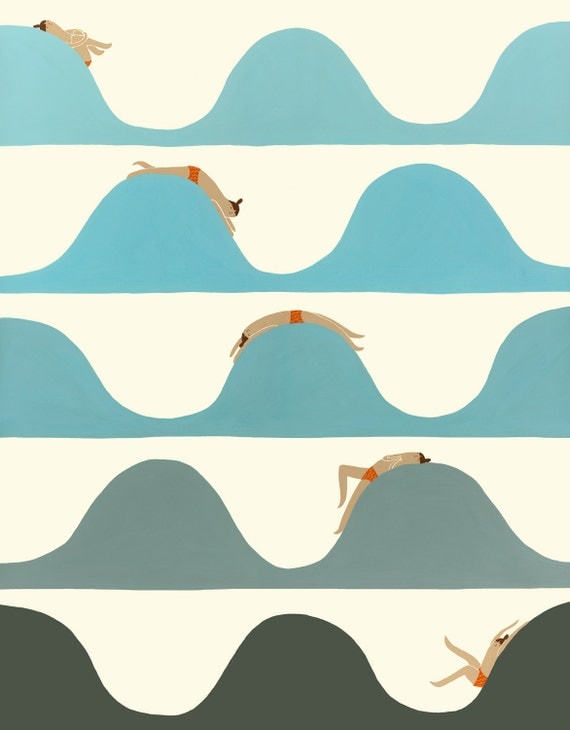 To finish today, a print I saw that sums up how I feel this week, haha! It's called Flow by Laura George, and although I suppose it's more about being relaxed on holiday (maybe?) or just "going with the flow" it also applies to my state of physical being this week, getting in an out of bed (and more at the grey end of the scale!). Ah well, all is improving now, so I should be back at the sewing machine shortly! Until then, have a lovely week!