I love having a little boy and all the fun and hyperactivity it brings. But when I was pregnant, I was more inspired to make crocheted baby blankets and booties than sew him clothes. Now that I've delved deeper into the sewing world, I've found some gorgeous little things to make him, but the rich spoils of the pattern universe are certainly reserved for little girls. Much like us women, little girls get the majority of the attention, and the same goes for in shops. Little boys clothes seemed (mostly) to comprise blue, nautical and foxes when I was looking for them, and it was one of the reasons I thought about taking up sewing, honestly.
I love blue, I love the sea and I'm rather partial to foxes too, but a little more diversity wouldn't go amiss. Anyway, having said all that, I have recently come across a few children's designers who are making some cool patterns that I fancy sewing up for both boys and girls. I have a few friends who are having girls soon too, so it gives me the perfect excuse to try out some of those to-die-for designs.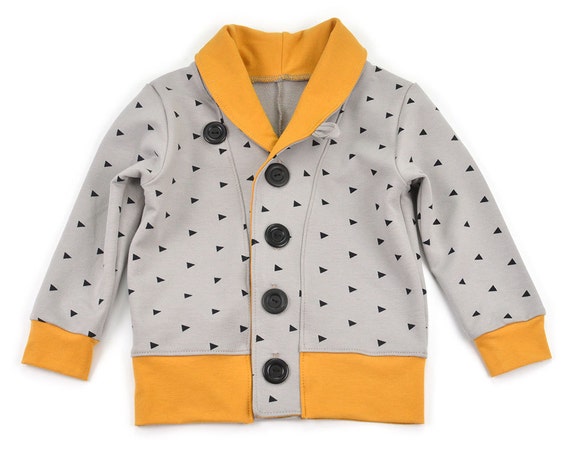 The first designer I recently discovered (as in the last few days) is Brindille & Twig. Their designs are really that – designs for little ones. They put a lot of little features in their patterns that you would see on an adult size pattern and that often get left out for a kid's design. This Grandpa Cardigan is adorable and it doesn't hurt that the fabric combo is really cute too. One of the makes that confirmed my need to visit the Etsy store was this beautiful little romper suit, over on the True Bias blog.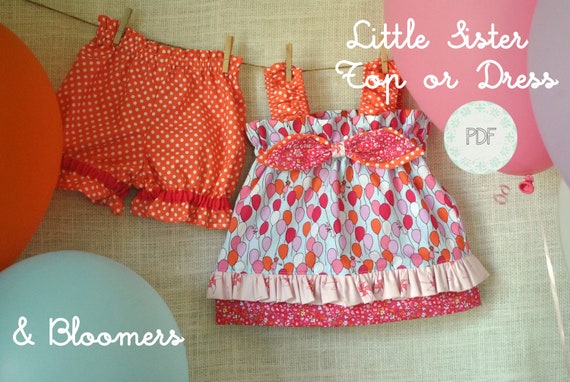 Next is a cute Little Sister Top or Dress and Bloomers by Ginger Baby Patterns. I just love the duo of the dress and bloomers and I am in love with those fabrics by Sarah Jane for Michael Miller anyway. I would have been so, so happy to have had something made from her designs when I was a kid. She has a whimsical, magical fairytale-like quality to her illustrations that I admire very much.
There's a company called Patterns for Pirates that produces pdf patterns for knits – and when it comes to babies and toddlers, that's really what I'm after! The pattern above is for a sweet little raglan top that comes in a huge range of sizes from 3 months to 14 years (!) and has lots of customization options.
Another indie specializing in knits is Hey June Handmade and they have a few nice kids' items, like this unisex cardigan above. Again, the pattern comes in a ton of sizes, so you can really get your money's worth over the years! As an aside, I haven't made any of the women's patterns, but they seem very popular and I've seen some great versions of some of them. I got the Sanibel dress/romper in the latest Indiesew bundle, so I might try that out soon!
Shwin Designs is another company that seems to offer good options for kids, such as this Helter Skelter Tee, above. I had to add another picture for these guys, because how adorable is the Desmond Jacket, below??? So nice. It comes in sizes from 12-18 months upwards. I guess if I made Joe a jacket I'd want it to last a little longer, so I might wait a little on that one…
I do hear people talk about Ottobre Design a lot and I like the look of them, but I can only find a subscription to a paper magazine so far and I'm not sure I want to subscribe yet. I probably will though… I usually do in the end 🙂
Overall, I am very in love with some of these companies and their patterns, but I still think we can do better for little boys. Do you know of any other great pattern companies with boys' patterns? Do share if so!
Bye for now!